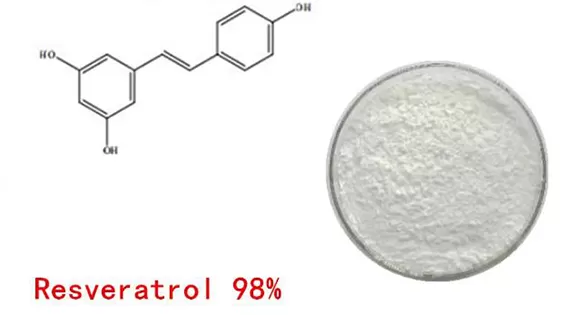 Green Sky Biological--One of the world's award-winning Chinese resveratrol extract manufacturers, supplying 100% natural resveratrol for different food and pharmaceutical industries. Resveratrol is a powerful antioxidant that has been extensively studied to fight heart disease and slow the aging process.
Resveratrol is rich in antioxidants that can help fight oxidative stress, protect heart health, and have anti-inflammatory and anti-aging properties. We produce organic extracts in a state-of-the-art facility equipped with cutting-edge tools and techniques to ensure high-quality products in compliance with GMP, HACCP, MEDSAFE and EU guidelines.
Over the years, as one of the recognized exporters and suppliers of resveratrol extracts in China, we have been providing services for plant extracts, pharmaceutical intermediates, and raw materials for health products. You can submit your inquiry or call our expert hotline to discuss further.
Item
Features
Extracted from grape skins, red wine, and other plants.
Helps combat free radicals, protecting cells from damage.
May aid in slowing the aging process and reducing the risk of age-related diseases.
Undergoes strict quality control and testing to ensure product purity and potency.
Recommended Usage
1-2 times daily, 1-2 capsules each time after meals. Or follow the recommendations of a physician or pharmacist.
Storage
Store in a cool, dry place, away from direct sunlight.
Precautions
If you have specific medical conditions or are taking medications, consult your doctor before use.