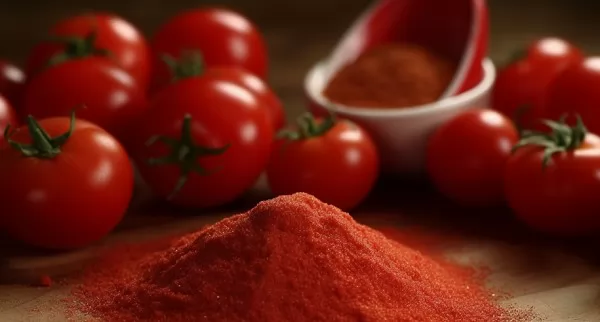 Green Sky Biotech is one of the world's award-winning Lycopene extract manufacturers in China. Lycopene extract helps to improve cardiovascular health, improve immunity, and protect eyes from damage. The product has bright colors and unique taste, making it an ideal choice for adding color and taste to various dishes.
Lycopene extract is rich in antioxidants. We produce Lycopene extract in the most advanced facilities, equipped with cutting-edge tools and technology to ensure that high-quality products comply with GMP, HACCP, MEDSAFE and EU guidelines.
As the best exporter and supplier of Lycopene extract in China, we safely purchase and package different quantities of products. For bulk orders, please contact us immediately.
| Specification Item | Description |
| --- | --- |
| Product Name | Lycopene |
| CAS Number | 502-65-8 |
| Appearance | Reddish brown fine powder |
| Specification | 5%-95% Lycopene |
| Form | Powder |
| Source | Extracted from tomatoes |
| Applications | Health supplements, food & beverage, cosmetics, pharmaceuticals |
| Storage Conditions | Stored in a cool, dry place, avoiding exposure to sunlight and moisture |
| Packaging | Safe and compliant with transport standards |
| Supply Capacity | Customized based on demand |
| Shipping | Express/Air/Sea |
| Delivery Time | Dependent on order volume and destination |
| Price | Based on specifications and demand |
| Minimum Order Quantity | Contact for quotation |