Are you in search of a high-quality, natural supplement that can boost your health? Look no further than cranberry extract! This power-packed supplement has a myriad of health benefits, but where can you buy it? The answer is simple: Hangzhou Greensky Biological Tech.Co.,Ltd.. In this article, we will dive into why this company is your go-to source for premium cranberry extract.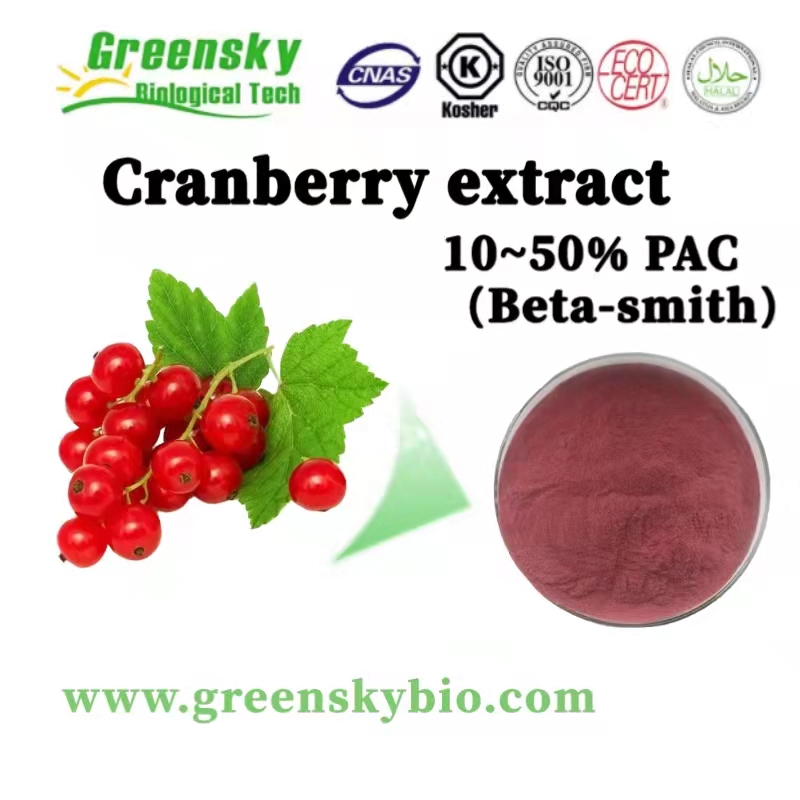 Cranberries are superfruits, packed with a high concentration of antioxidants and essential nutrients. Extracting these beneficial compounds and turning them into a supplement form increases their bioavailability, making them easier for our bodies to absorb and use.
Cranberry extract is rich in proanthocyanidins, potent antioxidants that have been shown to support urinary tract health, heart health, and more. It also contains a wealth of vitamins and minerals, including Vitamin C, Vitamin E, and manganese.
Hangzhou Greensky Biological Tech.Co.,Ltd. is a leading manufacturer of cranberry extract. Their extraction process is meticulously designed to preserve the maximum amount of beneficial compounds from the cranberries. The extract is then carefully tested to ensure its purity and potency before being packaged for sale.
Storage is an important consideration when buying cranberry extract. To maintain the potency of the extract, it should be stored in a cool, dry place, away from direct sunlight.
So, why should you choose Hangzhou Greensky Biological Tech.Co.,Ltd. when you're wondering "where can I buy cranberry extract?" Firstly, their commitment to quality is unparalleled. They strictly adhere to Good Manufacturing Practices (GMP) and have achieved ISO, Kosher, Halal, and Ecocert Organic certifications. This means you can trust that their cranberry extract is of the highest quality.
Furthermore, Hangzhou Greensky Biological Tech.Co.,Ltd. offers competitive pricing, ensuring that you get the best value for your money. They also have a responsive customer service team, ready to answer any questions you may have about their products.
In conclusion, if you're asking, "where can I buy cranberry extract?" the answer is clear: Hangzhou Greensky Biological Tech.Co.,Ltd.. They offer a premium product backed by excellent customer service and competitive pricing. Stay tuned for our next article where we will explore the value of cranberry extract suppliers in China!