Product Name: Instant Black Tea Powder
Appearance: Fine powder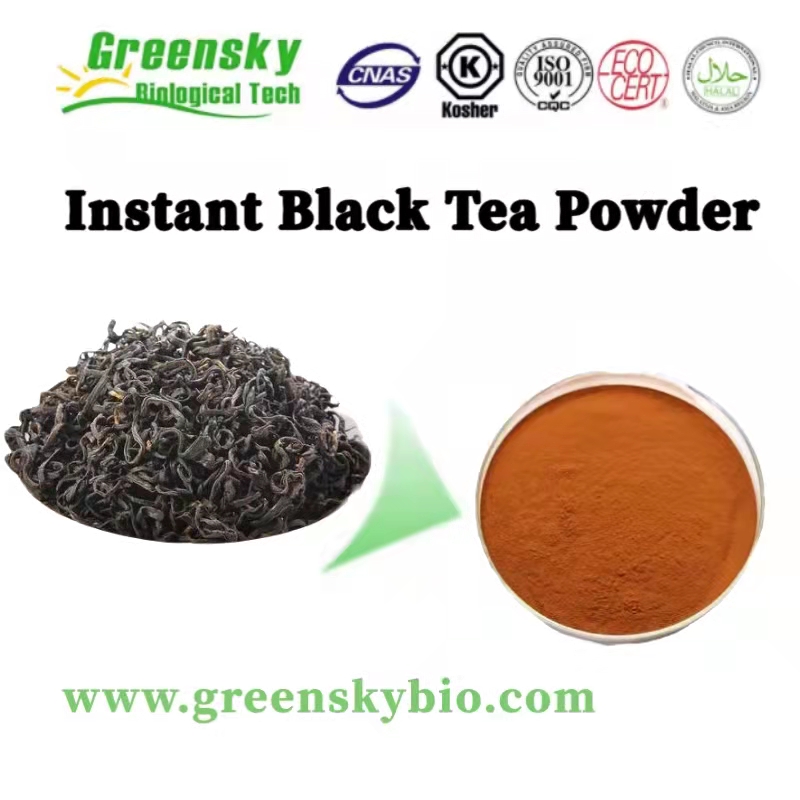 Function:
- Provides a convenient and instant way to enjoy black tea
- Contains antioxidants that support overall health
- Promotes alertness and mental clarity
- Supports cardiovascular health
- Provides a rich and flavorful taste
Application:
- Instant tea beverages
- Ready-to-drink tea products
- Culinary use in baking and cooking
- Nutraceuticals
Storage: Store in a cool, dry place, away from direct sunlight and moisture.
Shelf Life: 2 years when stored properly.
Package: As per customer's request.