Product Name: Lycium Extract
Specifications: Lycium Extract 10% Polysaccharides
Appearance: Fine powder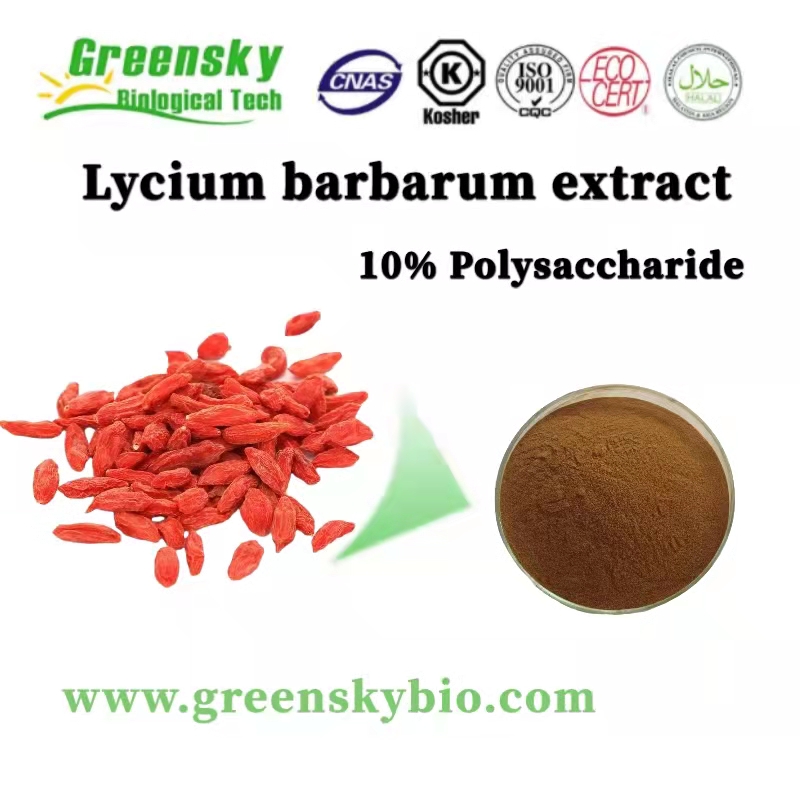 Function:
- Provides antioxidant support
- Supports immune system health
- Enhances overall well-being
- Supports healthy aging
- Promotes healthy vision
Application:
- Dietary supplements
- Nutraceuticals
- Functional foods and beverages
- Cosmetics and skincare products
Storage: Store in a cool, dry place, away from direct sunlight and moisture.
Shelf Life: 2 years when stored properly.
Package: As per customer's request.
Test Method: UV-Vis Spectrophotometry