Product Name: Inulin
Appearance: Fine powder
Chemical Formula: C6H12O6
Specification: Inulin 90%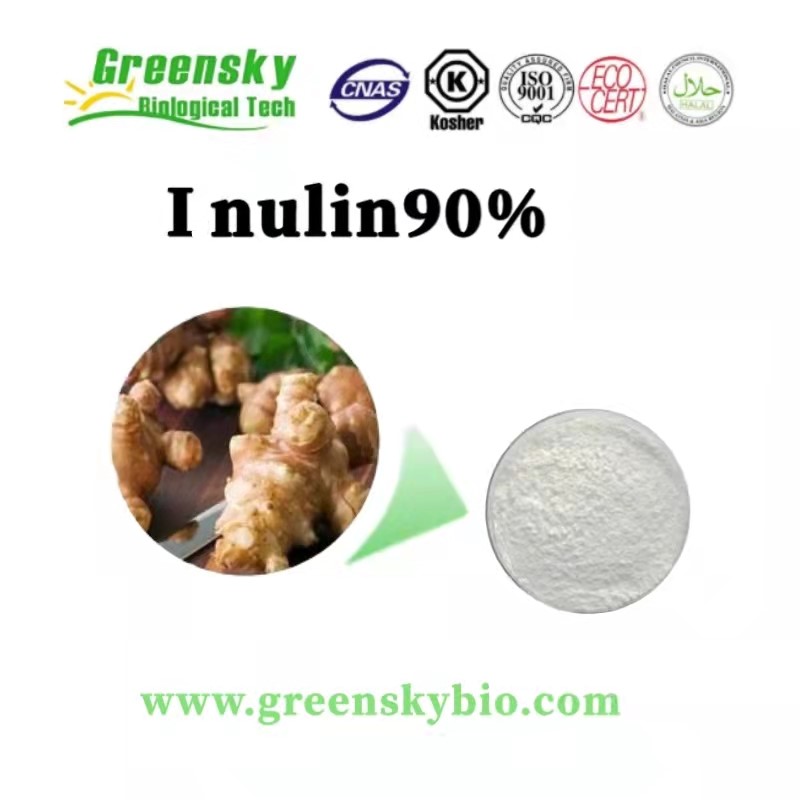 Function:
- Supports the growth of beneficial bacteria
- Promotes gut health
- Regulates blood sugar levels
- Aids in digestion and absorption
- Enhances immune function
Application:
- Food and beverage additive
- Nutraceuticals
- Probiotic formulations
Storage: Store in a dry, cool place, away from direct sunlight and moisture.
Shelf Life: 2 years when stored properly.
Package: As per customer's request.