Product Name: Dong Quai Extract
Latin Name: Angelica sinensis
Appearance: Brown fine powder
Solvent: Water/Ethanol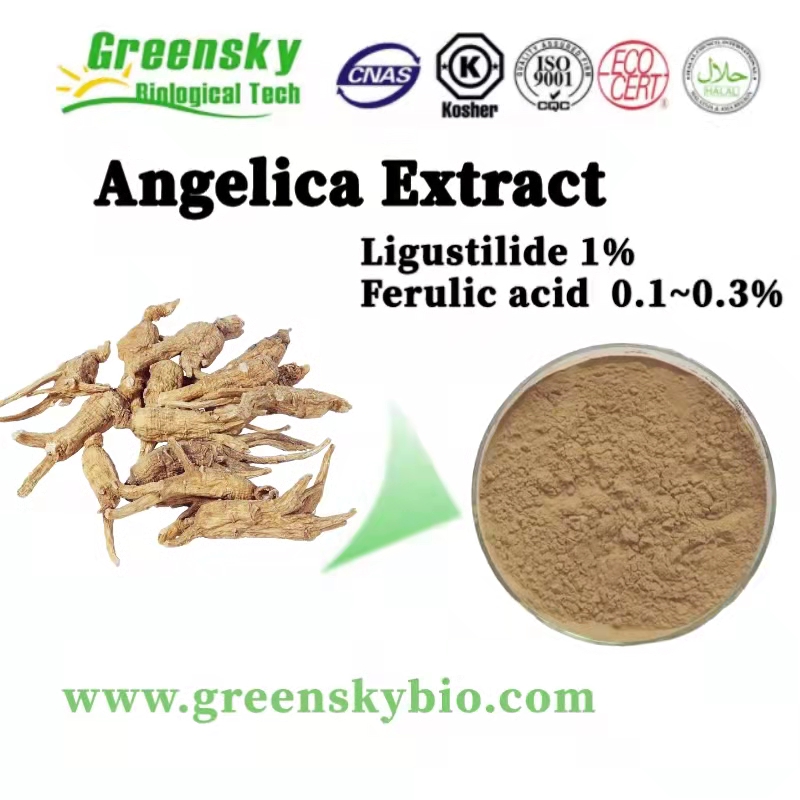 Function:
- Supports female reproductive health
- Balances hormones
- Promotes blood circulation
- Supports immune system function
- May have anti-inflammatory properties
Application:
- Herbal formulations for women's health
- Dietary supplements
- Traditional medicine
- Cosmetics and skincare products
Storage: Store in a cool and dry place, away from direct sunlight and moisture.
Shelf Life: 2 years when stored properly.
Package: 25kg/drum or as per customer's request.
Test Method: High-Performance Liquid Chromatography (HPLC)