Product Name: Cordyceps Extract
Latin Name: Cordyceps sinensis
Appearance: Fine powder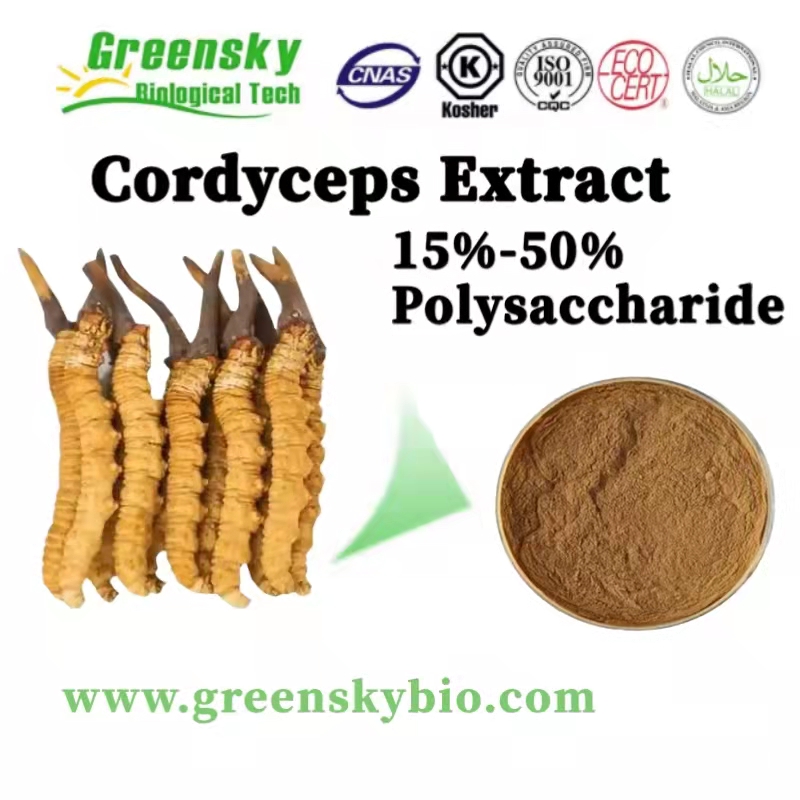 Specification:
- Polysaccharides 15%~50% (UV)
Solvent: Water/Ethanol
Function:
- Supports immune system function
- Enhances energy and stamina
- Promotes respiratory health
- Supports liver and kidney function
- Potential benefits for athletic performance and endurance
Application:
- Dietary supplements
- Functional food and beverages
- Traditional herbal medicine
- Nutraceuticals
Storage: Store in a cool and dry place, away from direct sunlight and moisture.
Shelf Life: 2 years when stored properly.
Package: 25kg/drum or as per customer's request.
Test Method: UV Spectrophotometry