Product Name: Citrus Bioflavonoids Extract
Latin Name: Citrus aurantium L.
Appearance: Yellow brown to brown powder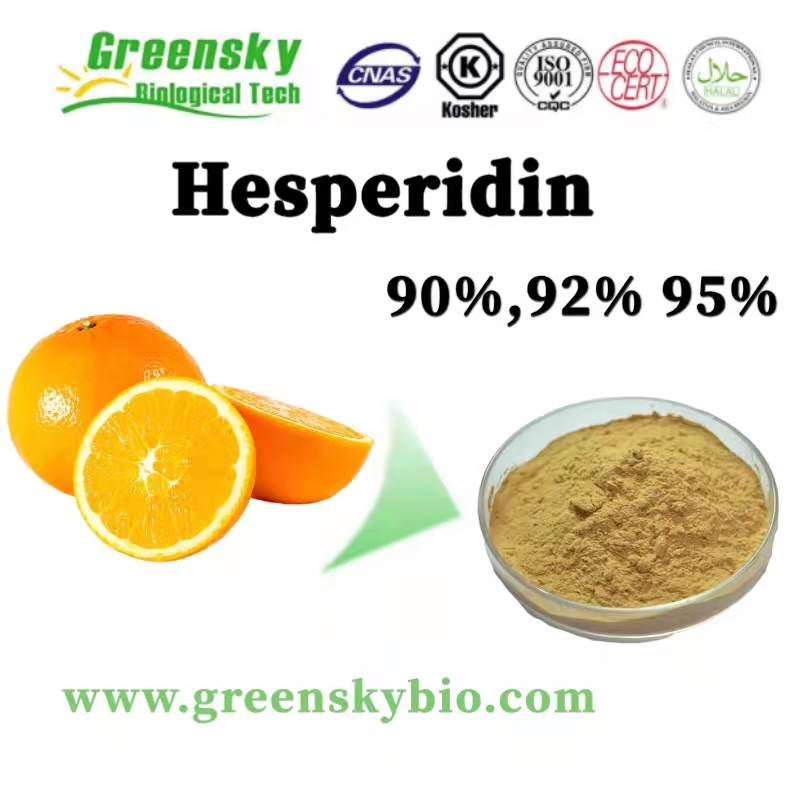 Specification:
- Hesperidin 90% HPLC
- Hesperidin Methyl Chalcone 92% HPLC
- Diosmin 90% HPLC
- Diosmin 95% HPLC
Solvent: Ethanol
Function:
- Improving blood circulation and vascular health
- Anti-inflammatory and antioxidant properties
- Supporting immune system
- Promoting skin health and reducing wrinkles
- Potential benefits for weight loss and metabolic health
Application:
- Dietary supplements
- Functional food and beverages
- Cosmetics and skincare products
Storage: Store in a cool and dry place, away from direct sunlight and moisture.
Shelf Life: 2 years when stored properly.
Package: 25kg/drum or as per customer's request.
Test Method: HPLC