Product Name: Barley Grass Powder
Description: Barley grass powder is made from the young leaves of the barley plant (Hordeum vulgare). It is a vibrant green powder packed with nutrients and health-promoting compounds.
Appearance: Fine green powder
Taste: Mild, slightly grassy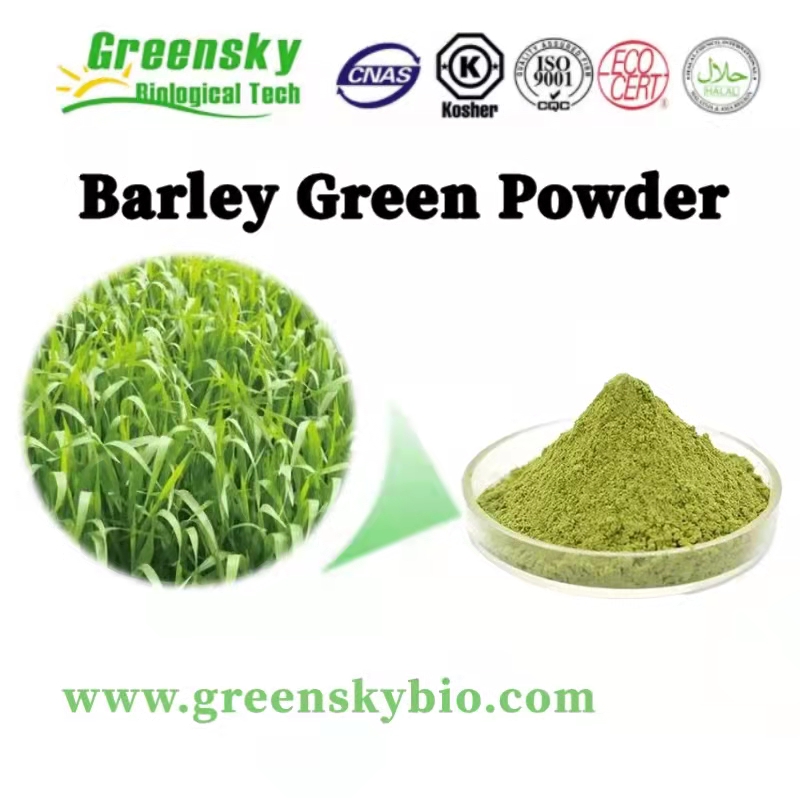 Nutritional Profile:
- Rich in vitamins, including vitamin A, vitamin C, and vitamin K
- Abundant in minerals such as iron, calcium, and potassium
- High in chlorophyll, a natural detoxifier and antioxidant
- Contains essential amino acids and enzymes
- Good source of dietary fiber
Health Benefits:
- Supports immune system function
- Promotes healthy digestion and gut health
- Provides antioxidant protection against free radicals
- Supports detoxification and alkalization of the body
- May assist in weight management and promote satiety
Usage:
- Mix 1-2 teaspoons of barley grass powder into water, juice, smoothies, or your favorite beverage.
- Incorporate into recipes for green smoothies, energy bars, or baked goods for added nutrition.
Storage: Store in a cool, dry place, away from direct sunlight.
Note: Barley grass powder is a natural food product and does not contain any additives or preservatives.
Enjoy the goodness of nature with our premium barley grass powder. It's an excellent addition to your daily routine for maintaining overall health and vitality.